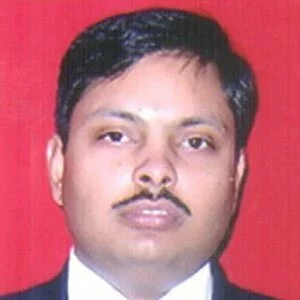 Ajay Mishra
Deputy Director General, National Skill Development Agency(NSDA), Ministry of Skill Development and Entrepreneurship
Mr. Ajay Mishra is a seasoned professional with experience in corporate sector, different departments of government at State and Union level. He is a post graduate in Biotechnology with dissertation work at National Institute of Immunology, Delhi andholds Post Graduate Diploma in Management from Indian Institute of Management (IIM), Lucknow.
He has hands-on-experience in implementation of various development schemes, monitoring of primary education, treasury managementand civil administration in the State Government.
He had worked at important positions in Delhi such as Dy. Chief Finance Officer, Oil Industry Development Board (OIDB) under Ministry of Petroleum and Natural Gas and Joint Secretary, Central Board of Secondary Education (CBSE) under Ministry of HRD.
At present, Mr. Mishra is posted as Deputy Director General, National Skill Development Agency (NSDA) under Ministry of Skill Development and Entrepreneurship responsible for anchoring and facilitating the skill initiatives so that people are productively engaged in the economic growth of the country. This year, he has beennominated as Jury Member of Pan IIM Management Awards 2017. His hobbies includecanvas drawing and enjoys reading issues related to finance and economy.