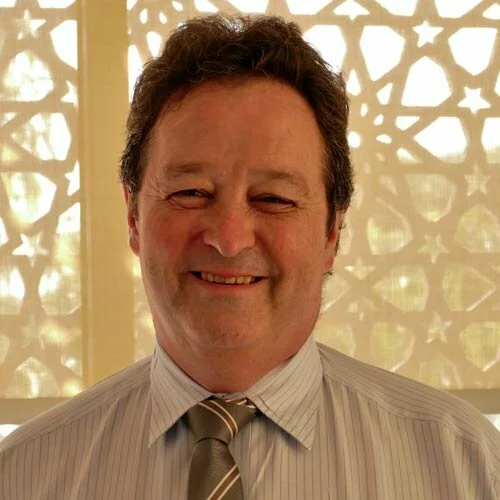 Dr. Geoffrey Fisher
Head of Academy, Aga Khan Academy
Geoffrey is an experienced IB educator and school leader with over thirty years' experience in diverse settings in Asia, Europe, the Middle East, Australia and South America. His nineteen years of headship have been built on twelve previous years' experience of traditional UK boarding schools.
Geoffrey joins The Academy from The Antwerp International School, Belgium, where he has been Headmaster since 2010. Prior to this, Geoffrey was founding Head of the United World College, Maastricht; Principal of Kodaikanal International School, Tamil Nadu and Scotch College Adelaide and Headmaster of St Andrew's Scots School, Buenos Aires. He is an active member of UK Headmasters and Headmistresses Conference (HMC); AHISA; founding and lifetime member of LAHC; IB Heads Association; the European NECIS and US-based Academy of International School Heads, AISH.
Geoffrey was awarded a Doctorate of Education (Ed.D) from the University of Bath in 2011, with specialization of governance; whole school effectiveness and improvement. He additionally lectures for Endicott College on their Masters of International School Leadership.