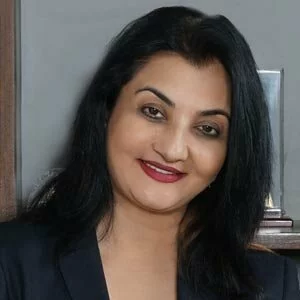 Dr. Manjula Pooja Shroff
MD & CEO, KalorexGroup
An Edupreneur, Dr. Manjula Pooja Shroff is regardedby many as the change agent for schooling in the state of Gujarat.
As CEO of Kalorex, she has been instrumental in founding and managing several premier schools. Kalorex,since its inceptions in 1995, is a name synonymous to professionalism and excellencein schooling. It has under its umbrella, theDelhi Public Schools,Calorx Olive International Schoolat Ahmedabad and Calorx Public Schoolsacross the Western Belt of India with 40+ educational Institutions. Kalorex has recently forayed into international territory with fresh footprints in the UAE.Kalorex is recognized as a quality conscious group with a focus on Innovation and use of Technology in Learning.
She holdsa Doctorate in Business Administration from Commonwealth University, London, a postgraduate degree from York University, is an executive alumni from London School of Economics. She also holds a post-graduate degree from Utkal University and is a Graduate of Management Education Programme IIM, Ahmedabad.
Her concern for the marginalized and those with special learning needs is evident through the projects Visamo Kids and Prerna- a school for dyslexics.
She is a recipient of several awards, among them, the prestigious Secular India Award from the President of India, Shri Shankar Dayal Sharma & Woman of the year by American Bibliography Society, North Carolina.
An avid outdoor person, she has tried her hand in adventure sports like sky diving, parasailing, snorkeling, skiing, trekking and white water rafting. Has participated in many running marathons, is an enthusiastic cyclist and has attempted cross country rides.
She is also a video blogger. Her youtube channel SHROFFism promotes a holistic outlook of living in modern time and spreads the joy of youthfulness at any age.