Hotline Nos. Awards: +91 9313034080, Conference: +91 8595350505, Exhibition: +91 8595350525
Mr. R Sreenivasan, Co-Founder, Career Launcher (Now CL Educate)
R. Sreenivasan, popularly called Sreeni, is a Co-Founder of Career Launcher (now CL Educate, founded in 1995), one of the largest education corporate of South Asia. Sreeni is an alumnus of JNU (MTech) and IIM Bangalore (MBA) with over 23 years of experience in the corporate world that includes TCS and Sony Corp apart from CL in the education world.
He is a well known educationist, sought-after motivational speaker and entrepreneurial mentor, and travels for about 200 days a year, across the country, facilitating youth, corporate leaders, mentors and other co-facilitators apart from institution building. Sreeni has not only been involved in setting up rural schools but also in technology-facilitated education reaching masses since 2001.
He also authored an inspirational book for youth in institutions and corporate – Young Leaders Success Code – published by National HRD Network in 2011.
Instant Information
Tweets by @FranchiseeIndia
Conference Delegation

Himanshu

08595350505

Mail at:

Ankur Sharma

09311789274

Mail at:

Sakshi

09310103354

Mail at:

Conference Registration

Award Nominations

Abhinav

09313034080

Mail at:

Awards Registration

PARTNERSHIP

Chirag

09312019978

Mail at:

Sponsorship

Sameer

08595350525

Mail at:

Exhibition

Madhusudan

08595350534

Mail at:

Vishnu:

09022352762

Mail at:

Available
On Stands

Subscribe
Now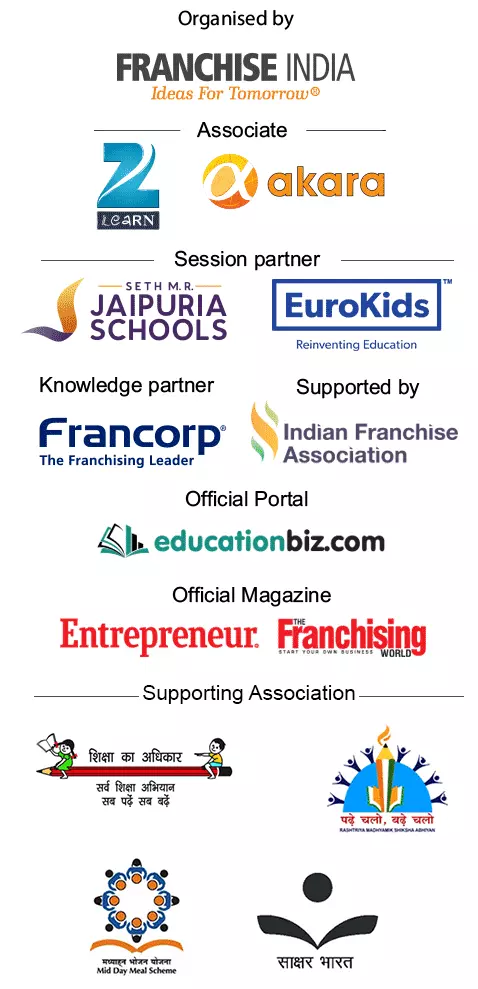 Copyright © 2016 Franchise India Holdings Ltd.
Powered by: