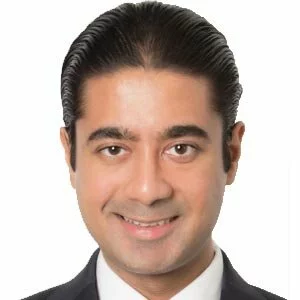 Raghav Podar
Chairman,  Podar World Schools
A fine blend of global thinking & Indian values, Mr. Raghav Podar, Trustee, Podar Education Group is one such well-travelled visionary. He is at the steering wheel of India's highly acclaimed Podar Education Group.
As Chairman Podar World School, he is a path-breaking educationist and a thought leader on constructing optimal learning environments.
The University of Texas educated Mr. Raghav Podar is vested heavily into constantly monitoring and upgrading the quality of the teaching staff that Podar has. His multi-city, multi-brand school has presence across geographies.
At present, The Podar Group umbrella houses many schools and pre-schools of the homegrown Podar Jumbo Kids chain. Mr. Raghav Podar, who makes a strong distinction between educationist-run schools and businessman-led schools, also personally supports the Impacct Foundation that focuses on improving pediatric cancer treatment and care at the Tata Memorial Hospital.
Mr. Raghav Podar's contribution to the field of education and society is commendable and he has been bestowed with many awards for his contributions in the field of education and nation building including:
The Bhaskar – Pride of India Award in 2012
The Entrepreneur of the Year 2012 – Education Industry
"Gem of India" and "Arch of Excellency Award" for Education at the All India Achievers Conference 2014
"Global Achievers Award" by His Excellency, Indian Ambassador to UAE in 2016
"Glory of India Award" by His Excellency, Deputy PM of Thailand in 2016
He presentations and workshops on optimal learning environments and 21st century skills are keenly sought across Asia and UK.
www.raghavpodar.com https://www.linkedin.com/in/raghavpodar/