Hotline Nos. Awards: +91 9313034080, Conference: +91 8595350505, Exhibition: +91 8595350525
REGISTRATION CLOSED

Thanks you Sponsors, Partners , Attendees & Media for your tremendous support

Our Speakers
Mr. Ryan Pinto, Chief Executive Officer
Ryan International Group of Institutions (RGI)
"There are paradigm changes taking place in almost all spheres and education is no exception. The knowledge economy is growing rapidly, which necessitates a major change in our approach to education in order to prepare our students meet the demands of the global industry. Unlike yester years, our youth today need education that equips them with the skills and knowledge to become future ready citizens with a differential edge in a competitive world. As educators, we can make this change happen by focusing on developing international minded leaders through technology integration and 21st century skills"

Ryan Pinto, CEO, Ryan International Group of Institutions, has studied at Warwick University and Aston University, and received a master's degree in business and entrepreneurship from Cass Business School, London. Being one of India's youngest social entrepreneurs in the K-12 education sector, he has grown Ryan International Group of Institutions (RIGI) in India and overseas, to over 130 institutions, educating more than 270,000 students.

Ryan conceptualized and launched the immensely successful Ryan's Food Bucket Challenge to highlight the cause of hunger. The project, which aimed to mobilise and distribute food to various NGO's, eventually becoming a worldwide movement. Ryan was instrumental in the inception of the Ryan Group's international curriculum schools, the Ryan Global Schools, and in establishing the group's highly successful overseas schools in the United Arab Emirates. Ryan was recognised most recently as one of Asia's Emerging Business Leaders by WCRC & Ernst & Young in London, UK.
Conference Delegation

Himanshu

08595350505

Mail at:

Sakshi

09310103354

Mail at:

Conference Registration

Award Nominations

Abhinav

09313034080

Mail at:

Awards Registration



PARTNERSHIP

Chirag

09312019978

Mail at:

Sponsorship

Sameer

08595350525

Mail at:

Exhibition

Shilpi

09555943277

Mail at:

Available
On Stands

Subscribe
Now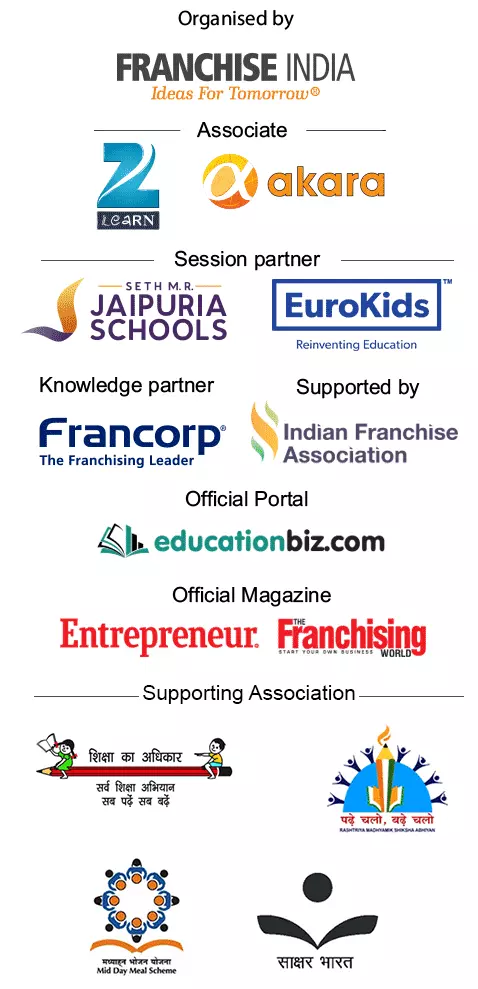 Copyright © 2017 Franchise India Holdings Ltd.
Powered by: