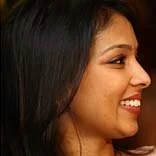 Ms. Chitwan Mittal
Founder & Director, Educational Innovations
Ms. Chitwan Mittal's Educational Innovations aims at transforming school education in India by conducting research regarding innovations in the methodology of education. Educational Innovations consults schools to develop strong academic and co-curricular programs. It also conducts teacher-training programs.

Ms. Chitwan did her graduation from Boston University's prestigious School of Education and post-graduated in Values in Education from the Institute of Education, University of London.

She has been working in the field of education as a consultant for the past 8 years.

She was on the Working Committee of the newly established Children's University in Gujarat and is also on the Working Committee of Seth MR Jaipuria School, Lucknow.

Chitwan has authored a textbook on education for BEd students, teachers and teacher educators titled "Education of the Complete Person". She has also authored two monographs on value education titled "Taittiriya Upanishad" and "Arguments for the Existence of God".