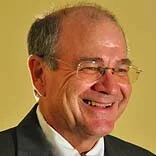 Dr. Chuck Schreiner
Managing Director, Karmyog Education Network
KarmYog Education Network (KEN) incubates 20 businesses that each develop market scalable, effective media-and-technology based LearningWare to delivers vocational training to a specific sector.

KEN represents the third and final act of Dr. Schreiner's business and professional life. In the first act, he was a psychologist with a private practice in Los Angeles. In the second act, he was a consultant: first with a boutique firm that specialised in helping senior leaders shape and develop more productive organisational cultures and then with one of America's largest and most prestigious consulting firms where he played an integral role in large-scale re-engineering and ERP implementations for Fortune 1000 companies.

His three core values – building a business with significant financial and social impact; using media and technology to scale and; working with people one trusted and loved – brought him to the KarmYog Education Network. The KEN strategy represents a convergence of these diverse talents of his life.