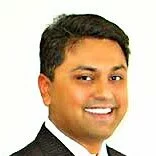 Mr. Anuraag Saxena
Regional Head-South Asia & ASEAN, World Education Foundation, UK
Mr. Anuraag is the Asia Head for the World Education Foundation, UK (www.wefuk.org), and leads the Asia partnerships and entry-strategy. In this capacity, he enables schools and educational-institutions in the K-12 segment with: Tools and strategies to measure-and-improve learning-outcomes and Creating trust-tools for schools to interact with an extended set of stakeholders, such as parents, regulators, boards-of-education, etc.

He is originally a Chartered Accountant (India) and an MBA (USA) and has spent his corporate years with GE Capital, Deutsche Bank and Credit Suisse, where he was heading strategy and change teams across the Americas, Europe, Asia and Australia. Anuraag passionately believes that skills, toolsets and techniques from academia and corporate-life, can and should be applied to solve social and ecological challenges, as much as they solve financial ones.
14:30 - 14:50
World-Class Schooling: Improving learning-outcomes for your institution, and society-at-large.