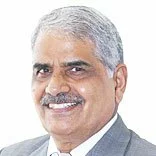 Dr. D R Saini
Principal, Delhi Public School-R K Puram
Dr. D. R. Saini is the Principal of Delhi Public School, R. K. Puram, New Delhi. During his 35 years of dedicated service in the field of education, sports and culture, he has held the post of Vice Principal of this institution for 14 years, and of the Principal since August, 2009. His educational qualifications are: M.A., Ph.D, M.Ed., LL.B.

He was awarded by the Hon'ble President of India, Shri Pranab Mukherjee in September, 2012. He is the recipient of 21 prestigious awards for his dedicated service towards Education and Sports.

He is a member of 36 Advisory Boards of various institutions and organizations. He is also a Member of General Council of the National Council of Educational Research and Training( NCERT), Governing Body of the CBSE to represent the IPSC, CBSE Sports & Games Core Committee, Ethics Committee of the All India Institute of Medical Sciences (AIIMS) among many others.