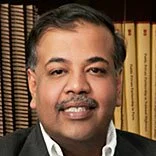 Mr. Sanjay Bansal
Founder & Managing Director, Aurum Equity Partners LLP
Mr. Sanjay Bansal is the Managing Partner of Aurum Equity Partners LLP, a new age Indian Investment Banking Firm with specialization in mergers, acquisitions, private equity and structured finance and restructurings. Sanjay has been involved in successful closure of over one hundred transactions across various industries and has been an active investment banker in India for two decades. Sanjay's previous work experience was as a Co-Founder and Managing Director at Ambit Corporate Finance and with KPMG Corporate Finance.

He is a qualified Chartered Accountant from India with an Advanced Management Diploma from Kellogg Business School, USA. Sanjay is also part of the founding team of "The Hatch" and an active angel Investor (Indian Angel Network). He is also a member of RICS (leading global real estate body).

Some Indicative Deals include Restructuring of Electrolux Group Companies in India, Strategic Alliance between Scottish Newcastle and UB Group for the Beer Business, Restructuring of the BPL Group amongst many others.