Hotline Nos. Awards: +91 9313034080, Conference: +91 8595350505, Exhibition: +91 8595350525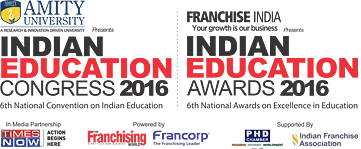 Indian Education Show 2016
May
26 - 27, 2016,
Vivanta by Taj
Surajkund, New Delhi
6th Annual
   National
   Convention
   on Education
400+ Entrepreneurs & Professionals
200+ Institutes & Education departments,
50+ Global Experts & Innovators,
1000+ Awards Nominees
One Mega Show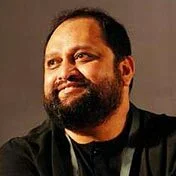 Mr. Ashish S Kulkarni
Chairman,
FICCI Animation and Gaming Forum & Chairman of MCCIA Animation & Gaming Committee
"Making the complete education eco-system with the skills ownership a must, will help India achieve its goals. While the present system is literacy driven, balancing it with skills will help Indians more employable as well as entrepreneurial."

Ashish S K is Chairman of FICCI Animation and Gaming Forum, and Chairman of MCCIA Animation & Gaming committee. He has set up world-class animation studios in India and created the finest original Indian animated contents. He is the creator and executive producer of the magnum opus animated feature film "Krishna aur Kans". It is India's first animated stereoscopy 3D feature film, released in three languages - Hindi, English and Tamil. The latest feather in his cap is the animated tele-series Shaktimaan, which is now telecasted on Nick channel.

He actively works with FICCI, ABAI, AKSHAYA PATRA, WHISTLING WOODS INTERNATIONAL, CGSOCIETY, MCCIA, VES and many other industries and social associations. In 2013, Ashish was honored with an "Honorary Doctorate in Business Management" by the "Open International University of Complementary Medicines" in Kuala Lumpur. He has been also honored with various other prestigious awards during his journey.