Hotline Nos. Awards: +91 9313034080, Conference: +91 8595350505, Exhibition: +91 8595350525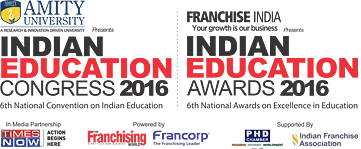 Indian Education Show 2016
May
26 - 27, 2016,
Vivanta by Taj
Surajkund, New Delhi
6th Annual
   National
   Convention
   on Education
400+ Entrepreneurs & Professionals
200+ Institutes & Education departments,
50+ Global Experts & Innovators,
1000+ Awards Nominees
One Mega Show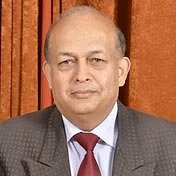 Prof. Krishna Kumar Pande
Dean-Academics & Director-International Affairs,
Quality Assurance & Distance Education, Teerthanker Mahaveer University
"I feel it is necessary to integrate skill and entrepreneurship inside each youth, by creating the right platform at each level of education, to yield entrepreneur-ably skilled and readily employable manpower suitable not only for the Indian landscape but also globally acceptable."

Prof. Krishna Kumar Pande is Dean-Academics & Director-International Affairs, Quality Assurance & Distance Education at Teerthanker Mahaveer University. Pande holds a bachelors in Civil Engineering from BIT Mesra with honours; M.Tech degree in Remote Sensing from Roorkee University (GOLD Medalist); and a PhD in Management from Kumaon University, Nainital. After leaving his job, he stepped into the field of education by re-establishing the Birla Institute of Applied Sciences at Bhimtal in 2000. He is a seasoned professional and administrator having a rich experience in institution building and has to his credit the establishment of six professional institutions in Engineering & Management from concept planning to operations, including two Universities. He also heads an NGO and presently spearheads the Community College for the Kumaon University and is actively associated with improving the skills of the youth of Uttarakhand. He has trained over 4,000 schools drop-outs of Uttarakhand.