Hotline Nos. Awards: +91 9313034080, Conference: +91 8595350505, Exhibition: +91 8595350525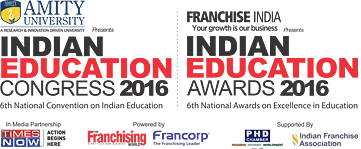 Indian Education Show 2016
May
26 - 27, 2016,
Vivanta by Taj
Surajkund, New Delhi
6th Annual
   National
   Convention
   on Education
400+ Entrepreneurs & Professionals
200+ Institutes & Education departments,
50+ Global Experts & Innovators,
1000+ Awards Nominees
One Mega Show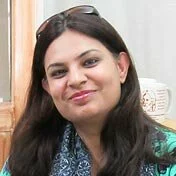 Ms. Neetu Joshi Sharma
Executive Director,
NavJyoti Foundation
Neetu Sharma Joshi has been working as Executive Director in Navjyoti India Foundation for the last 14 years, a Gold Medallist in Social Work from Delhi University, with specialization in Women and Child Development. A topper and scholar throughout, she has got many awards to her credit during her graduation and post graduation including best student award, All India Post Graduate Merit Scholarship.

She has the experience of heading the urban development programme being run in resettlement colonies of Delhi reaching out to more than 7000 beneficiaries every day, largest being children through education and skill up - gradationprograms.

She has been involved in conceptualizing, developing education models and implementing the education interventions at various project sites involving finalizing yearly plans and deliverables, developing curriculum frameworks and developing standard operating processes as per standards given in ISO 9000: 2008, chalking out key roles and accountabilities of 100 staff working in the projects, monitoring and ensuring quality implementation in the field measurability developed for the purpose.