Hotline Nos. Awards: +91 9313034080, Conference: +91 8595350505, Exhibition: +91 8595350525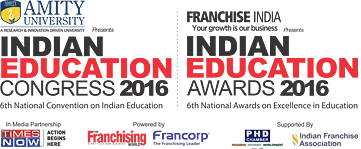 Indian Education Show 2016
May
26 - 27, 2016,
Vivanta by Taj
Surajkund, New Delhi
6th Annual
   National
   Convention
   on Education
400+ Entrepreneurs & Professionals
200+ Institutes & Education departments,
50+ Global Experts & Innovators,
1000+ Awards Nominees
One Mega Show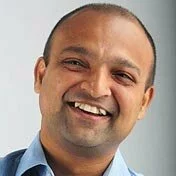 Mr. Sajith Pai
Associate Vice President, Benett University
"The 21st Century Workplace is a world of volatility, uncertainty and ambiguity. It demands an employee who is prepared for opportunities he doesnt fully understand, with capabilities whose importance he is not fully sure about. Our universities will succeed only if we can equip our graduates with education for this constantly evolving business world, one that equips them with specific business and soft skills that make them employable from Day 1, yet gives them a generalist education and broader thinking skills that will help them re-invent themselves for new roles and new jobs as the world around them changes".

Mr. Sajith Pai oversees all key business initiatives, including Corporate & School Relations, Marketing and Digital for Bennett University, Times Group's upcoming higher education initiative. In the past, Sajith has worked across roles in Sales, Product / Brand Management and Strategy across Music, Print and Brand Capital, Times Group's media investing arm. He joined the Times Group in '98 after his PGDM from IIM Ahmedabad.

Sajith maintains a nerdy blog on Higher Education and News Media at sajithpai.com. He is also an online columnist for INMA - the newspaper industry's leading trade site. Every monday, he sends out a weekly newsletter on all things interesting he finds in Higher Ed. You can find him on twitter @sajithpai.