Hotline Nos. Awards: +91 9313034080, Conference: +91 8595350505, Exhibition: +91 8595350525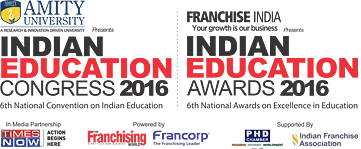 Indian Education Show 2016
May
26 - 27, 2016,
Vivanta by Taj
Surajkund, New Delhi
6th Annual
   National
   Convention
   on Education
400+ Entrepreneurs & Professionals
200+ Institutes & Education departments,
50+ Global Experts & Innovators,
1000+ Awards Nominees
One Mega Show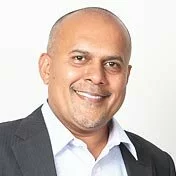 Mr. Vittal Bhandary
Founder & MD,
Little Elly Pre-Schools
"Investing in our future:
High quality early childhood education strongly means to invest in the future of human race. As we progress towards having a toilet in every house, we should pledge to have a Preschool in every village, thereby investing in our future."

Mr. Vittal Bhandary, Founder and Managing Director, conceptualized the Little Elly chain of preschools with the vision of nurturing great values in children, combining them harmoniously with early childhood education.

It took twenty five years of single-minded focus, great passion, concerted effort and deep understanding about the dynamics of childcare to lead an accomplished team of professionals and developing an organization, whose prime focus is early childhood care.

His journey began by setting up successful preschool and childcare environments in the Middle East. From a single pre-school set-up in BTM Layout in 2008, the Little Elly group of Institutions, which comprise Franchisees and Training Centres, are spread all over the country, providing individualized and well researched learning methods to aid in the overall development of a child.