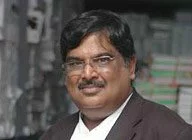 Amit Gupta
CEO, S Chand Group,
Co-Chairperson, Indian Education Congress 2012
"Being one of the key forces behind Indian Education Congress 2011, Amit Gupta Co-chair of Indian Education Congress 2012 is hopeful and optimistic on quality and level of deliberations and sessions planned in the second edition.

He feels that Indian Education Congress launched by Franchise India and presented by S. Chand Group as a 'Knowledge Partner' is setting up new standards of a unified education platform. The Indian Education Congress meets requirements of all stakeholders involved in education and for appropriate deliberations on the future of business of education. Mr. Gupta believes that Indian Education Congress would be a forum which would bring multidimensional insight for all stakeholders.

The clarity needed in the system for raising the standards of deliveries, policy makers, thought leaders , academicians, investors and suppliers all together in one platform for one single cause to look today and to look beyond, to achieve what we want is going to be the landscape of education tomorrow", said Amit.

There still is a big disconnect between policy and implementation, industry and academia, institutions and learners and also between the Center and the State and also a shift to globalization and need for change in education at all levels. Amit hopes with the efforts of Franchise India and S. Chand Group, the obstacles and pains would be suitability identified for expansion of education and would be addressed in the Education Congress 2012.

S. Chand, India's leading publishing company with unmatched market leadership over 7 decades has now emerged as a Knowledge Corporation and is committed to provide products and services for India as the knowledge economy of the world. If you are serious and committed to know about transformation in education, impact of policies, quality, challenges of learners, institutions and investors and also to take home what is happening latest in the world of education, I extend a personal and warm invitation to you to be a part of Indian Education Congress. 2012 "