Hotline Nos. Awards: +91 9313034080, Conference: +91 8595350505, Exhibition: +91 8595350525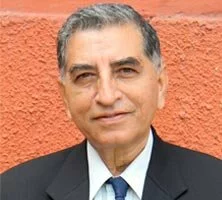 Mr. Krishan Khanna,Chairman & Founder, iWatch Foundation
The Founder Trustee of i Watch Mr. Krishan Khanna, is a Mechanical Engineering graduate from IIT Kharagpur. He worked for 53 years as a technocrat, out of which, nearly 7 years in Germany and Japan. He has travelled to 5 continents and has been involved with fifteen joint ventures and business partnerships with fifteen countries.
In 1992 he floated a not-for-profit foundation called i Watch. The main focus of i Watch is Governance and Education and how it has an influence on the Economy and Employment.
In 1996 he was the recipient of the National Citizen's Award presented by the Prime Minister of India. In 2007, he was awarded the Rajiv Gandhi Award for Outstanding Proactive Leadership by the friends of South Asian American Community, USA. In 2011 he was honored by Nobel Laureate Prof. Mhd. Yunus and presented a ''Social Poineer Award'' at a CSR function at Mumbai.
10:00 AM - 11:00 AM Skilling India
Dr. Kuldeep Agarwal, Director, National Institute of Open Schooling
Ms. Eika Banerjee, Chief Executive Officer, Future Learning
Instant Information
Tweets by @FranchiseeIndia
Conference Delegation

Himanshu

08595350505

Mail at:

Ankur Sharma

09311789274

Mail at:

Sakshi

09310103354

Mail at:

Conference Registration

Award Nominations

Abhinav

09313034080

Mail at:

Awards Registration

PARTNERSHIP

Chirag

09312019978

Mail at:

Sponsorship

Sameer

08595350525

Mail at:

Exhibition

Madhusudan

08595350534

Mail at:

Vishnu:

09022352762

Mail at:

Available
On Stands

Subscribe
Now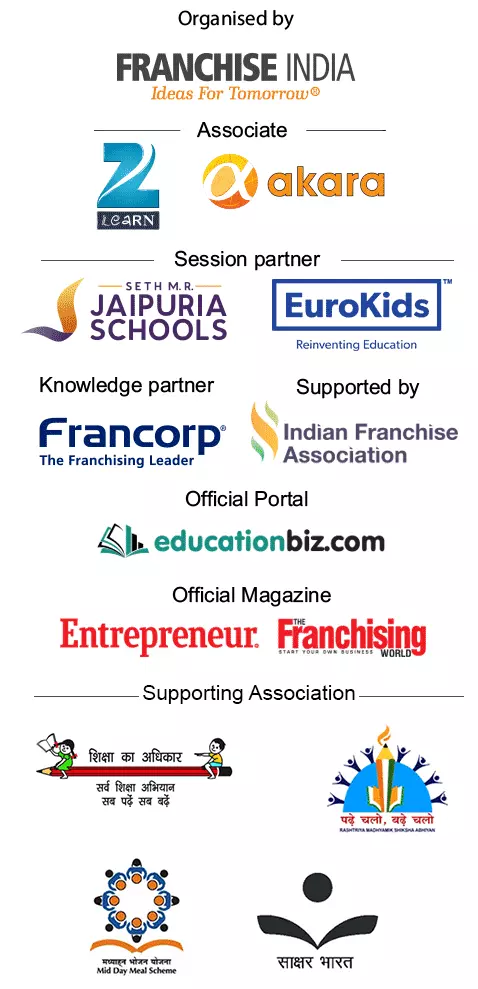 Copyright © 2016 Franchise India Holdings Ltd.
Powered by: